Rachnon is a monster created by DinoHunter2 on DeviantART.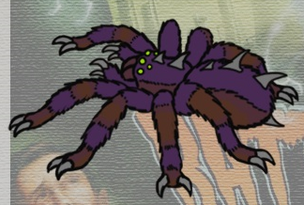 Rachnon
is one of the new monsters
Appearance
Edit
A pet-store tarantula that was accidentally fed wild, irradiated crickets. Now she spreads her creeping terror across the countryside, feeding on livestock and leaving city-sized webs in her wake. Compared to the other mutations, she doesn't seem very interested in causing destruction. Her eyes are set on bigger, tastier things...
.

Ad blocker interference detected!
Wikia is a free-to-use site that makes money from advertising. We have a modified experience for viewers using ad blockers

Wikia is not accessible if you've made further modifications. Remove the custom ad blocker rule(s) and the page will load as expected.